We love to talk about wine and we experts in this field. We help to move around its fascinating world.We organize wine tastings, wine workshops and meetings with sommeliers and study tours to wineries in Poland and abroad.
We organize wine workshops for individual Clients and corporate institutions – check our WINE WORKSHOPS section.
Our area of interest is Public Relations and Marketing Communications with the leading topic and focus of wine.
We are supervising marketing campaigns for wine brands and international and national wine organisations.We special conferences, presentations,tastings, special wine dinners, seminars and other events concering wine.
We elaborate and deliver illustrated materials concerning wine and wine regions for media, retail, HoReCa, individual and corporate clients.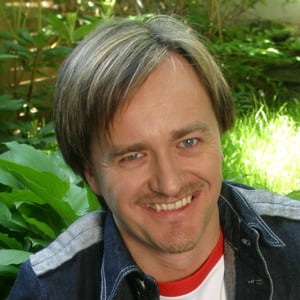 Grzegorz Jach
Managing Director, Vice President of the Board Domain Menada sp. z o.o. Owner of Tratoria maketing services since 2001.
Over 15 years of experience in building and implementation of business strategies for the alcohol industry. Co-founder of the brand Centrum Wina. Introduced to the Polish market brands with current leading positions in HoReCa and trade (Antares, Santa Carolina, Trapiche, Kumala, Masi, Antinori, Bollinger). Board member of the Association of Sommeliers Polish. Juror of national wine competitions and international sommelier exams (ASI Diploma). Graduate at School of Management / Oxford Brookes University with degrees MSc and EMBA
Experience, key competences
Organisation management, marketing and sales management.
Selection of products, commercial negotiations, product portfolio management, project management.
Comprehensive knowledge of the international market of producers, strong know-how of the Polish wine market.
Achievements
Importer of Decade for Centrum Wina by Magazyn Wino (2012).
Superbrands for Centrum Wina (2010-2011).
Leading position of imported brands in the category of origin: Antares, Kumala, Canaletto – Advertising campaigns endorsed by celebrity chef Pascal Brodnicki, cross promotion with the Wasa Barilla (2007-2010).
Certificates, diplomas
Master of Wine – National Council of Wine and Mead (2009)
Champion de Moet & Chandon (2003)
Functions performed
Member of the Board, the committee marketing – Polish Association of Sommeliers (since 2005)
Wine consultant for the Orlen Group till 2016
Marketing Director – Centrum Wina (2004-2012)
Vice Chairman – Polish Council of Winemaking dawn. The National Council of Wine and Mead (2011-2012)
2015 till today: Managing Director, Vice President of the Board Domain Menada sp. z o.o. – wine and spirit import and distribution
Member of the Jury:

International Diploma exam sommelier ASI (2013-2015)
The first Polish Competition Win (2014)
Polish Sommeliers Championships (2011-2014)
National Competition Win, Meads and wine beverages (2007-2010)
Readings. Seminars. Trainings
"The Polish wine market. Opportunities and threats" Spanish Chamber of Commerce (Warsaw, 2013)
Food Business Forum (Warsaw, 2010)
"The key to choose the right product through professional tasting" (Polagra Poznan 2009)
"Sommelier. Costly image or economic benefit to the restaurant?" (Eurogastro, Warsaw 2007)
Training of wine knowledge and sommelier service for restaurants.
Publications, articles
Kuchnia, Brief, Przekrój, Magazyn Wino.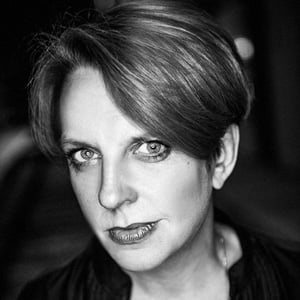 Agnieszka Wojtowicz-Jach
Marketing communication & PR specialist. Expert in the wine market of Poland.
Organization & production of various events, actions, social campaigns projects, festivals. Long time experience in the field of music and showbusiness (Warner Music Poland, EMI Poland).
General manager of California Wine Polska, representtaive of California Wine Institute in Poland since 2012.
Hobby:
Contemporary culture, history of XX century, film, music, art, media & advertising, social life, showbusiness, travel, wine & food. Since 2008 member of Slow Food Polska. I like to ski, bike and swim in open waters. I relax taking endless walks, listening to my precious vinyl collection, watching late night movies, sipping coffee or wine at café located in museums of modern art or cooking for friends.
Since 2007 member of Slow Food organisation
I'm wife of Grzegorz Jach, mother of dearest girl Nina, born 2011 and owner a lovely brown Labrador named Barolo.